When I got an airbag model, I had to rethink the mounting of accessories to keep things out of the path of the bag.
I only had a couple things mounted before and used a Texcellent bar, but it was definitely not going to play well with the airbag, so it had to go, along with my Butler cup.
That left my iPhone. Now I don't use it as a phone on the bike, but I do like the weather maps and wanted it front and center for that reason.
What I came up with was to use the rails on my Windbender as amounting point.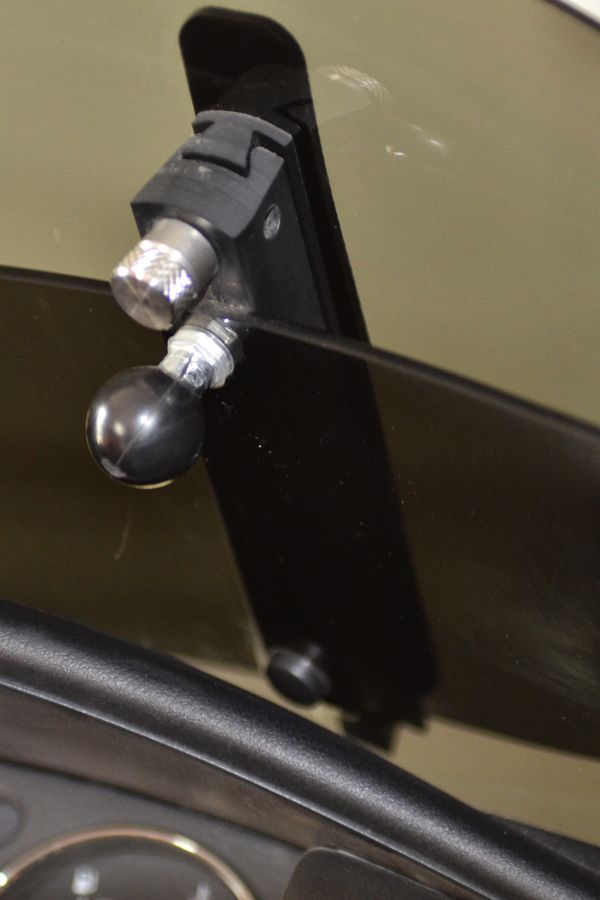 I just removed the lower screw, drilled and tapped the hole for the 1/4 inch stud on a Ram ball.
Next I mounted another Ram ball on a two bolt flange to a Lifeproof bicycle mount. This mount work great because the latch actually has a slide lock that keeps the phone in its Lifeproof case securely in the mount.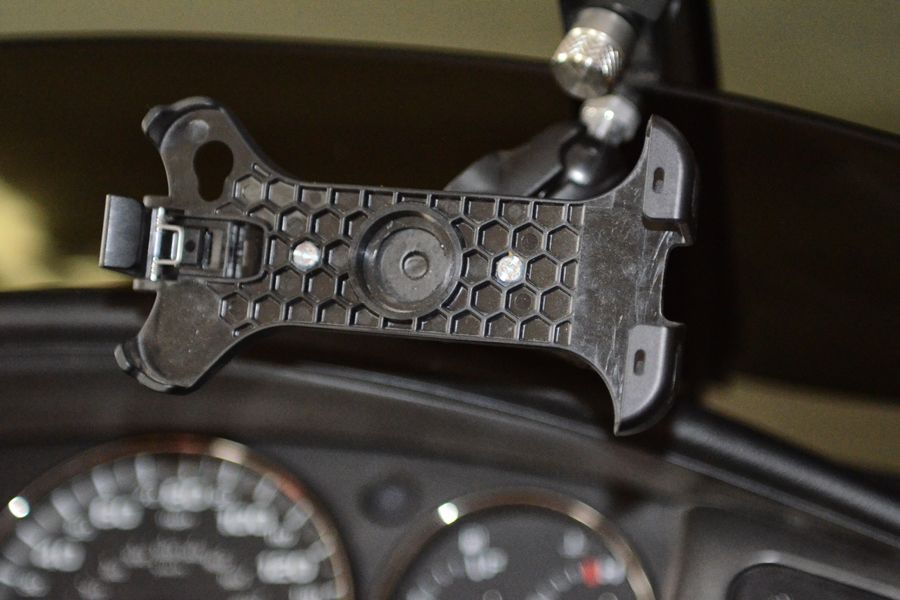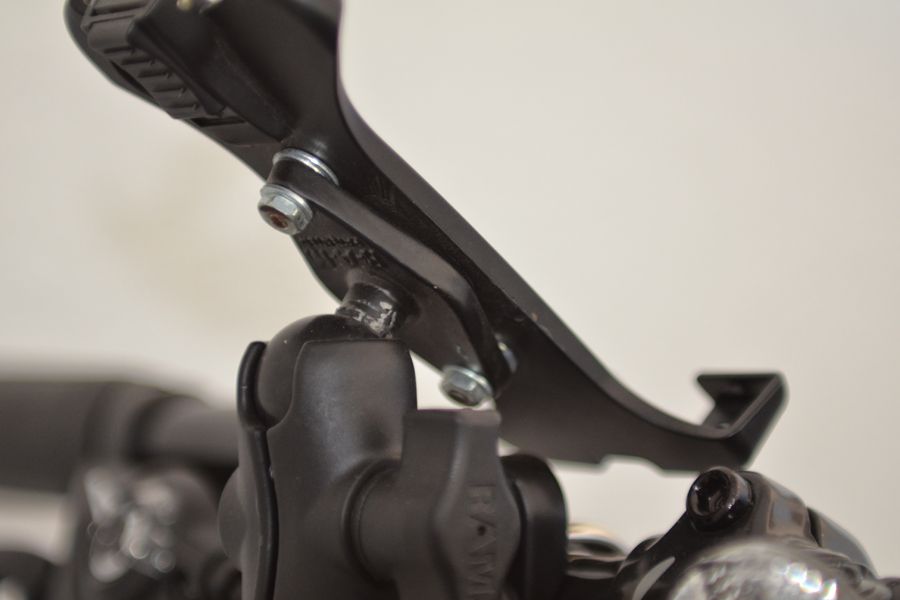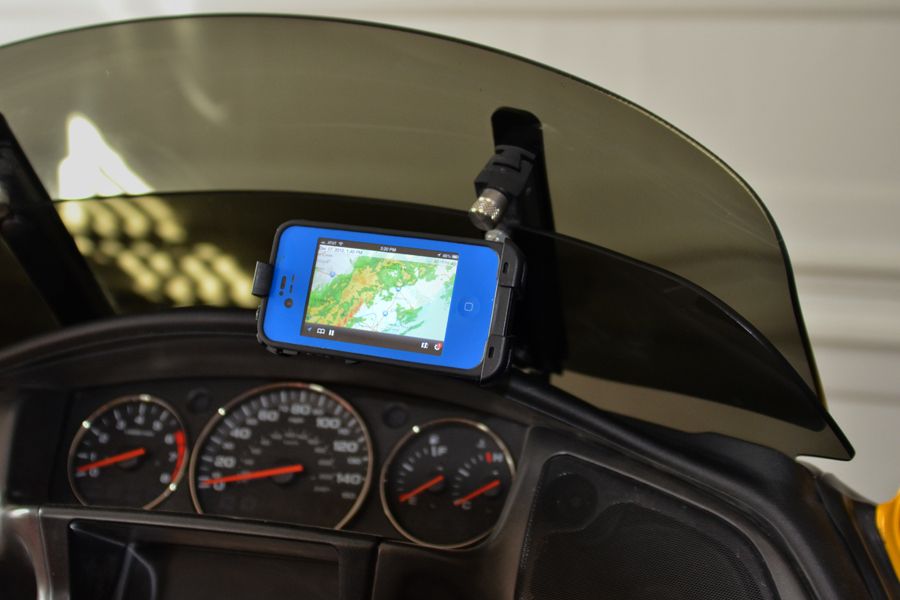 I used the same method on the other rail to mount my TPMS.