On another forum I came across a thread on using a 2 Axis Gimbal stabilizer for a GoPro.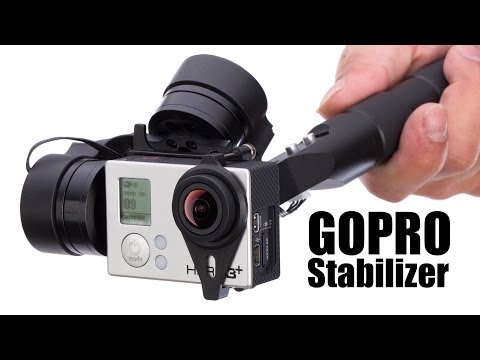 I found this very interesting to the point that I dropped $200 for a 2 Axis Handheld GoPro Gimball Stabilizer.
The Stabilizer will keep the camera parallel to the horizon, similar to the butt cams you see in MotoGP. For motorcycles, you need some point of reference in the frame to realize you are recording on a bike, otherwise the video will look like you are in a car.
The Gimbal arrived late yesterday, love Amazon Prime, and I spent the evening charging the batteries.
Monday and Tuesday, of next week, I have track days lined up at the Circuit Of The Americas (COTA) in Austin, TX, so I thought this would be the perfect place to try this out.
I already have a slew of RAM mounts and clamps, so here are a few pictures of the Gimbal mounted on my 1098. If it works out, I'll post up video when I get back. The clamp for Gimbal is a ManFrotto 386B Nano Clamp for 13-35mm tubing. It has tapped holes for various tripod mounts which are ideal for RAM ball mounts.
My 1098 is sitting on a bike table with the front wheel clamped for these photos. When I get if off and can move the handlebars lock to lock, I may fine tune the position of the camera.