I've had the privilege of riding many race tracks here in the USA. This past weekend I got to ride the Circuit Of The Americas (COTA), the track where Formula One and MotoGP race.
The facility is amazing, they just built it right. The paddock garages are large, have access to their own shared bathrooms. There's huge suites above the garages that can be used as classrooms or press suites. The whole architecture just makes this a world class facility. The facility staff were super friendly, not like the track staff at VIR who are always looking for any tiny infringement on their BS rules to come and hassle you about.
I pulled out of my hotel parking lot, at 6:15am, 17 miles from the track and it was pouring with rain. Eight miles from the track the rain stopped.
I brought two bikes, when you get an opportunity like this, the last thing you want is a mechanical to spool your day. I did a three day track event at Grattan, many years ago. First day, second session, my Ducati broke a belt. I would have been a spectator for 2+ days if it wasn't for a friend allowing me to ride his spare bike.
I had just changed the fork internals on my street bike, my Aprilia Tuono, so I figured I'd ride that for a couple of sessions before switching over to my normal track bike, my Ducati 1098.
We had several track side vendors at the event, so I took advantage of getting the Tuono's suspension all dialed in with one of these guys, $40 well spent.
After the first couple of sessions, still learning the track, I was having so much fun on the Tuono that the Ducati 1098 never came off the trailer.
I had missed the initial registration for the event and had to go on a waiting list, the event sold out in 45 minutes after they opened up the online registration, I was out for dinner with the wife. A spot became available in the Intermediate group so I snapped that up.
With the host organization the Beginner and Intermediate groups are run as a school. This means you do a classroom session and then a track session and this repeats all through the day. You get the opportunity to work with rider coaches on the track.
I have my Aprilia Tuono geared low with one tooth less on the front sprocket than what comes OEM, but I was still happy with the bikes top speed for a naked bike.
I also got to use my quick shifter for the first time. You just keep the throttle pinned wide open and click up the gears. Although the Tuono has one of the best traction control systems of any current production bike, I was never brave/careless enough to get the computer to take over from an over zealous right wrist.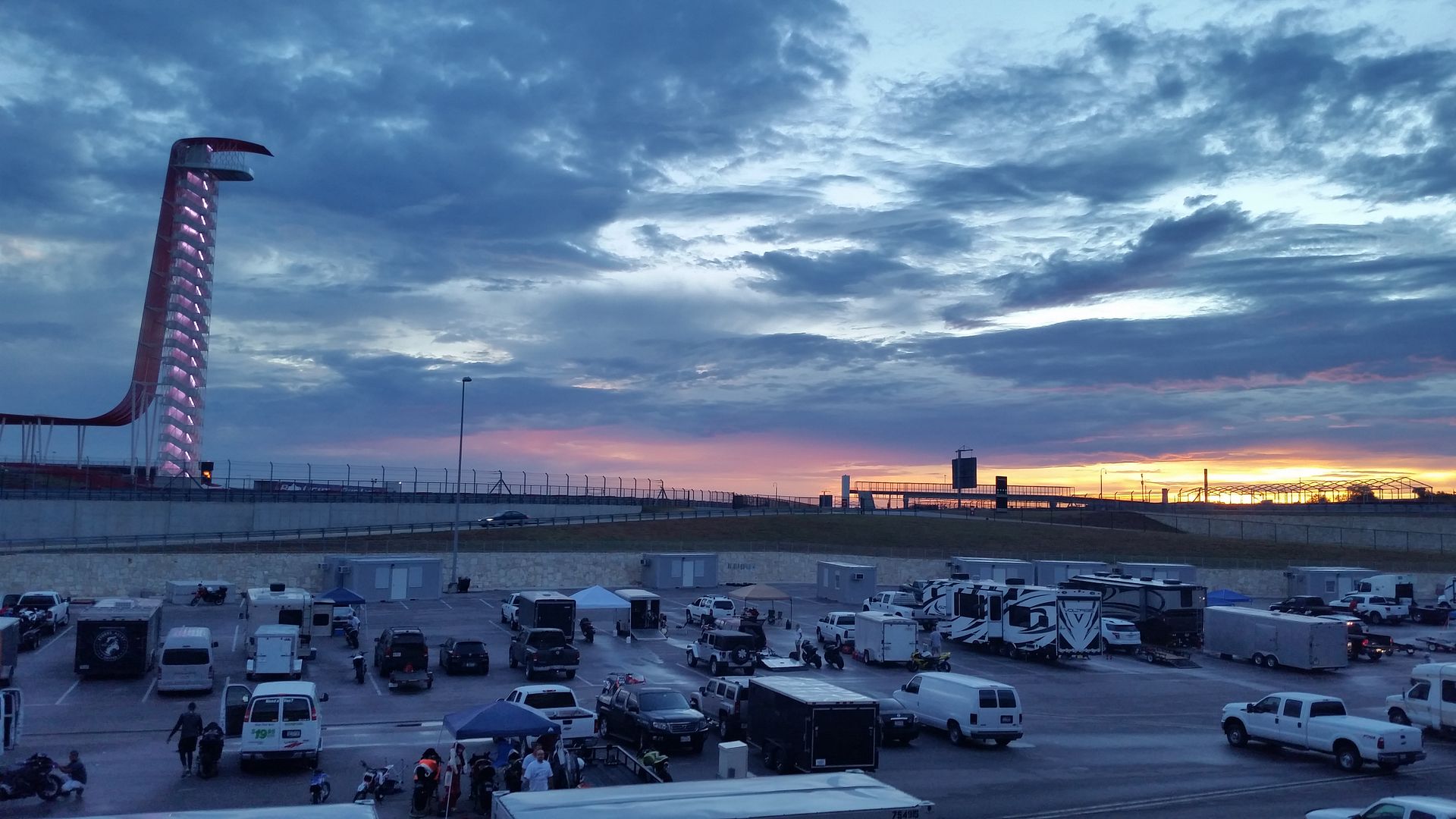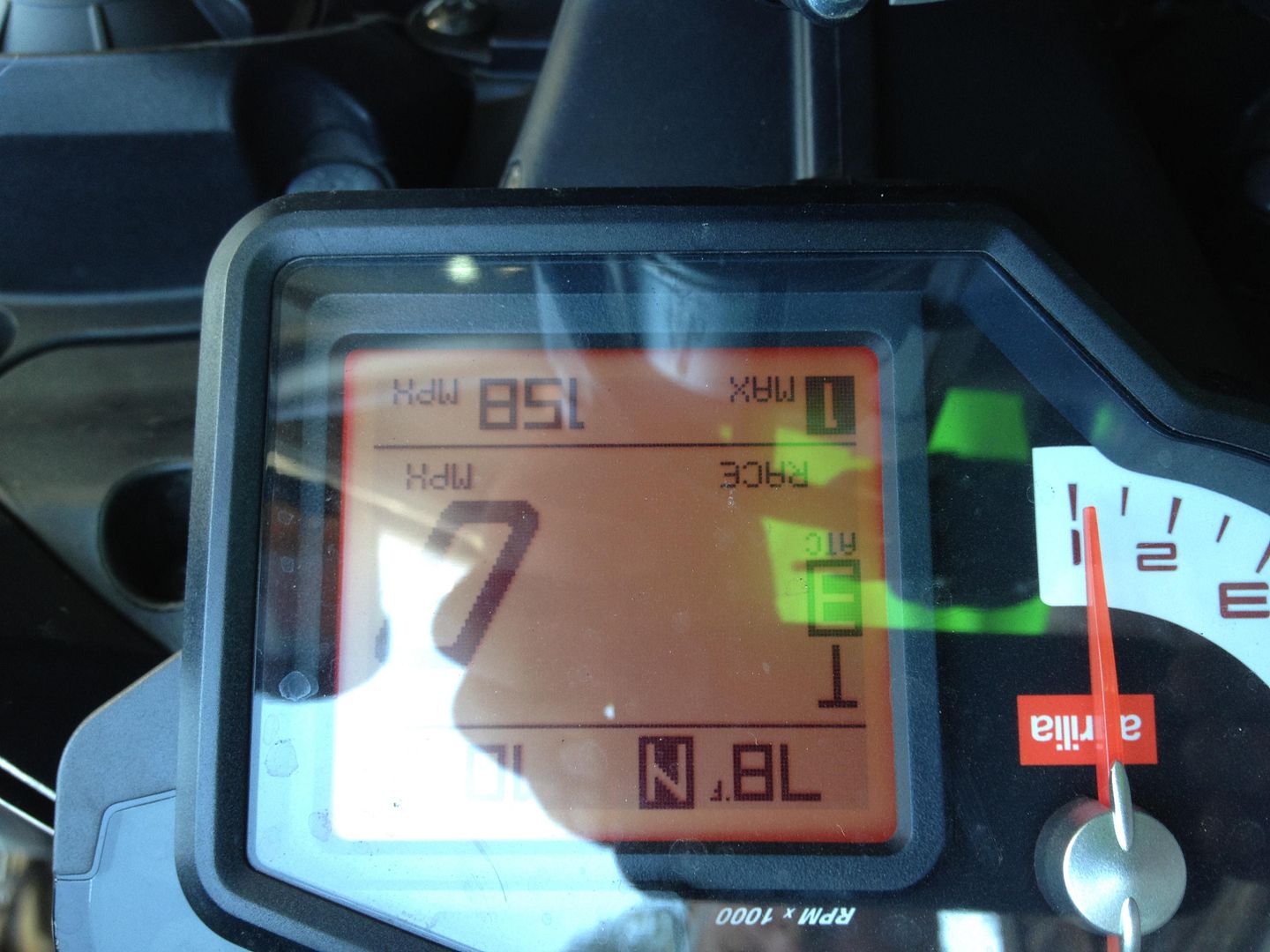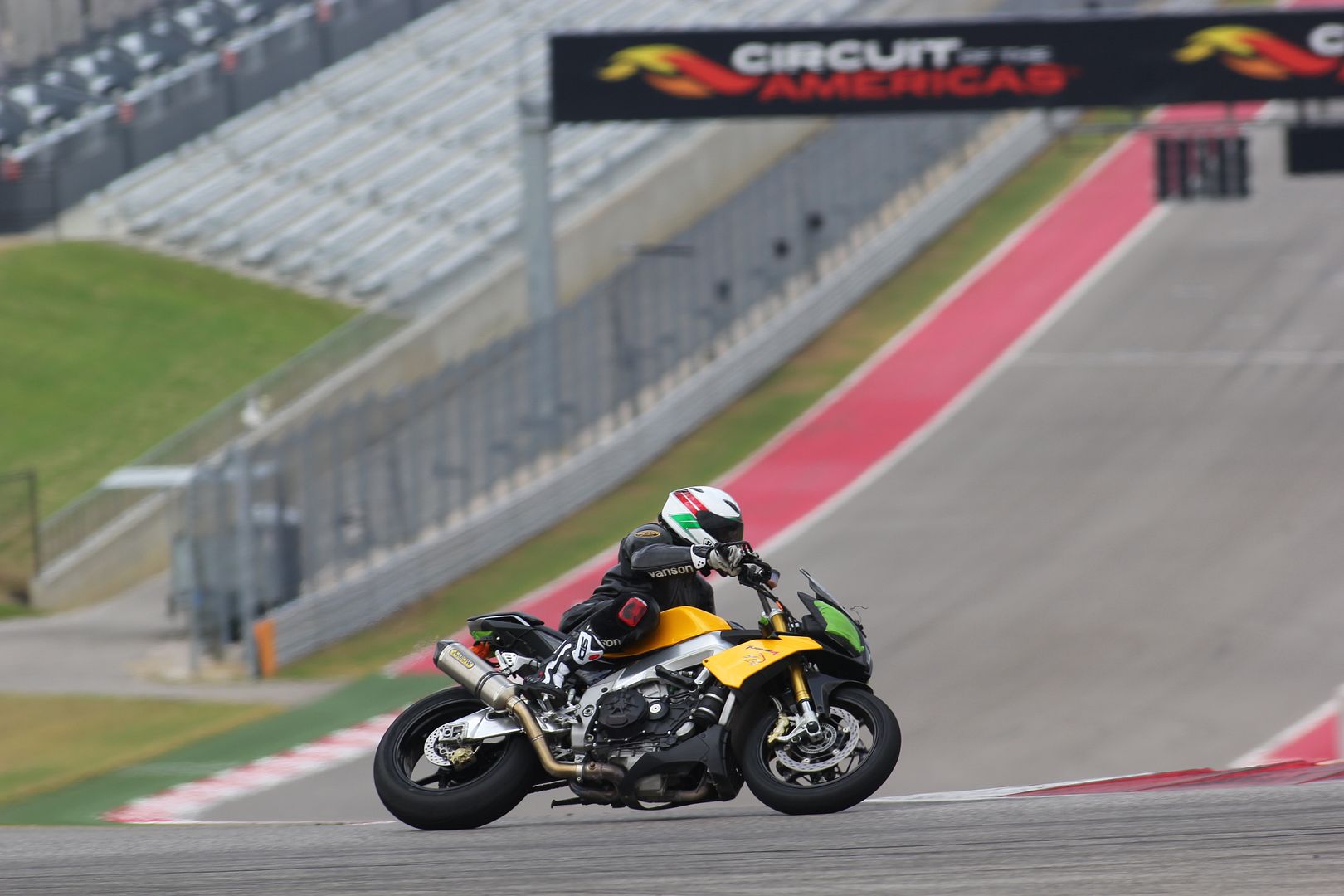 Here's a couple of videos